How Our Solution Helps
Scale Your Business
Fully-automated fulfillment solution based on scanning technology to quickly move inventory from the receiving dock to bins to fulfill D2C or B2B orders on-time, all while delivering an exceptional customer experience. Our solution allows you to configure your pick path and floor plans to maximize productivity while meeting your customer promise. Additionally, scan-based execution ensures reduced quality control issues and a smooth flow of orders and products both inbound and outbound.
The Value we Deliver
We Help You Deliver on Your Promise on Time, Every Time
01
Inventory
accuracy rate
02
Increase in
order picks/hr
Enhance Your Operations 
Choose the Best for Your Business

Plug-n-Play
Integrations
Ready-to-use integrations with leading marketplaces and online stores, and EDI and API connectivity with retailers to obtain D2C or B2B sales orders.

Standardized
Order Portal
A single portal to manage D2C and B2B orders with automated order routing, carrier assignment, and SLA based ship-by and deliver-by dates so you never miss on your customer promise.

Work-
Load Planning
Recommendations for pick methods (i.e., wave, batch, cluster etc.) based on rules configuration, and labour expertise & capacity.

Intelligent
Algorithms
Leverage our automated algorithms to optimize pick-path, box-size, carrier assignments, etc. to improve productivity.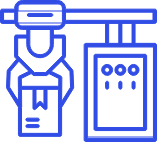 Adaptive
Automation
Configure technology stack without having to change your supply chain. Whether you move pallet-in/pallet-out or pallet-in/eaches-out, we have got you covered with 100% inventory accuracy.

Intelligent
Picking
Configure pick logic (FIFO, LIFO, or FEFO) as your business requires and minimize dead stock.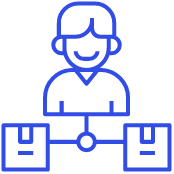 Integrated Pack
& Ship
Fully integrated pack and ship terminal connected with digital scale, label printers with built-in quality assurance.

SLA-Based
Alerts
Event-based automated alerts for your operators, supervisors, and managers to minimize errors and deliver to your customer promise.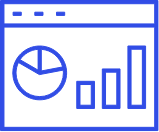 Interactive
Dashboards
Real-time reports and performance dashboards measuring performance and operational KPIs.
Seeing is believing
Need more information? Or just want to learn how Advatix
Cloudsuite™ can help you fulfill your potential?
Book A DEMO
Products Used for
Integrated Fulfillment Solution
Key Features of the Products

Simplified Product
Management
Easily create new product, kits, and bundles, and offer them across multiple sales channels with simple SKU mapping.
Multi-Order
Types
Fulfill B2B/D2C orders with varied fulfillment requirements & track all your orders through a single order management interface.

Network Level
Inventory
A single interface to manage products across multiple FCs and sales channels, providing better overall inventory management.

Rate
Shopping
Provides competitive shipping rates from leading carriers for parcels, LTL, or FTL along with comparing their SLAs and delivery options. 

Driver
Instructions
Provide an improved customer experience with the ability to print customized driver instructions on shipping labels.

GS1
Labels
Avoid penalties and delays when getting approved GS1 labels from your retailers with accurate data mapping.

Multi-Channel
Sales
Plug-n-play integrations with leading marketplaces, eCommerce platforms, and retailers; eg. Amazon, Walmart, eBay, Shopify, WooCommerce, etc.

Carriers
Ready to use catalog of local, regional, national, and international carriers with rate shopping, ship method selection, approved labels, and shipment tracking information.

Point-of-Sale
API-based integrations with POS to sync products, orders, pricing, and inventory to harmonize online and retail business processes.
Transform Your Business
With Advatix Cloudsuite™
Related solutions and products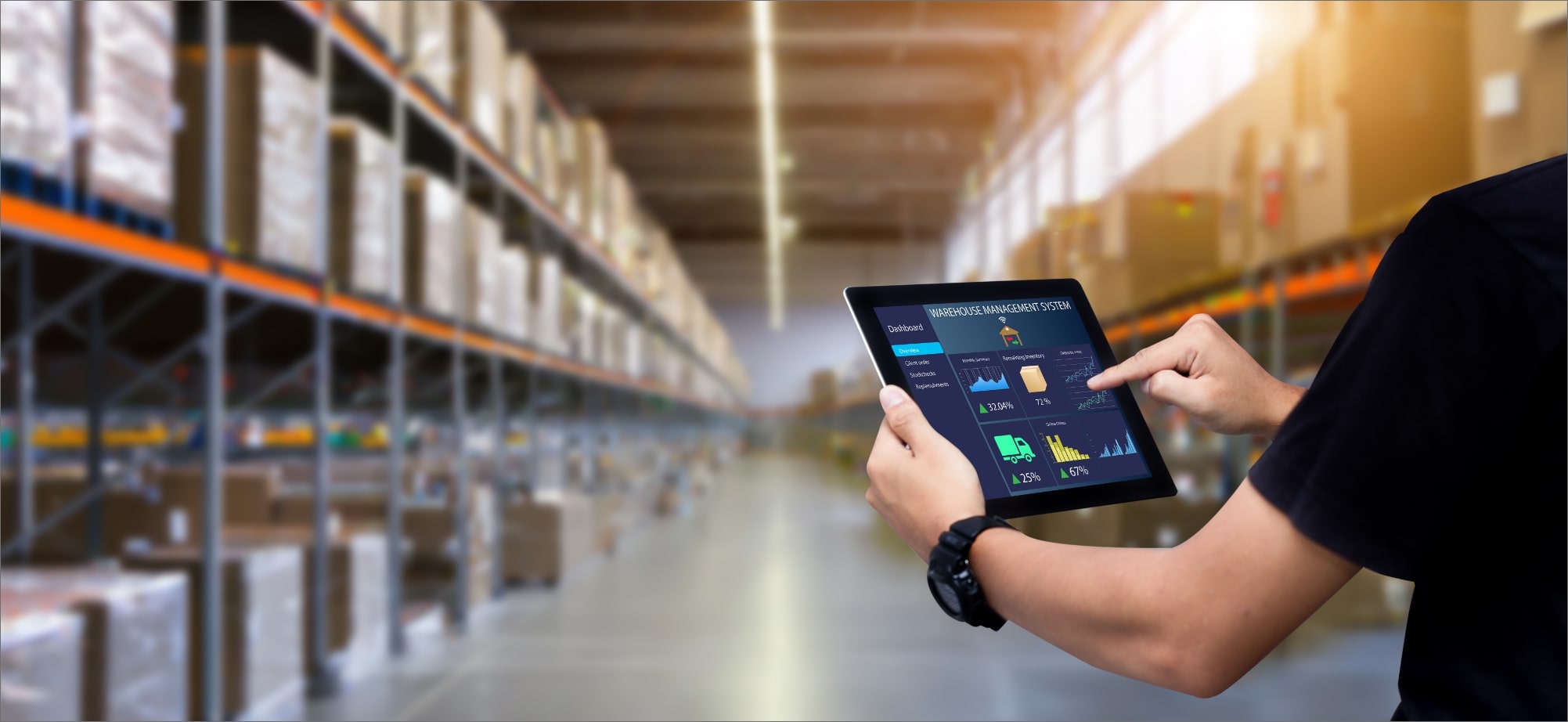 Solution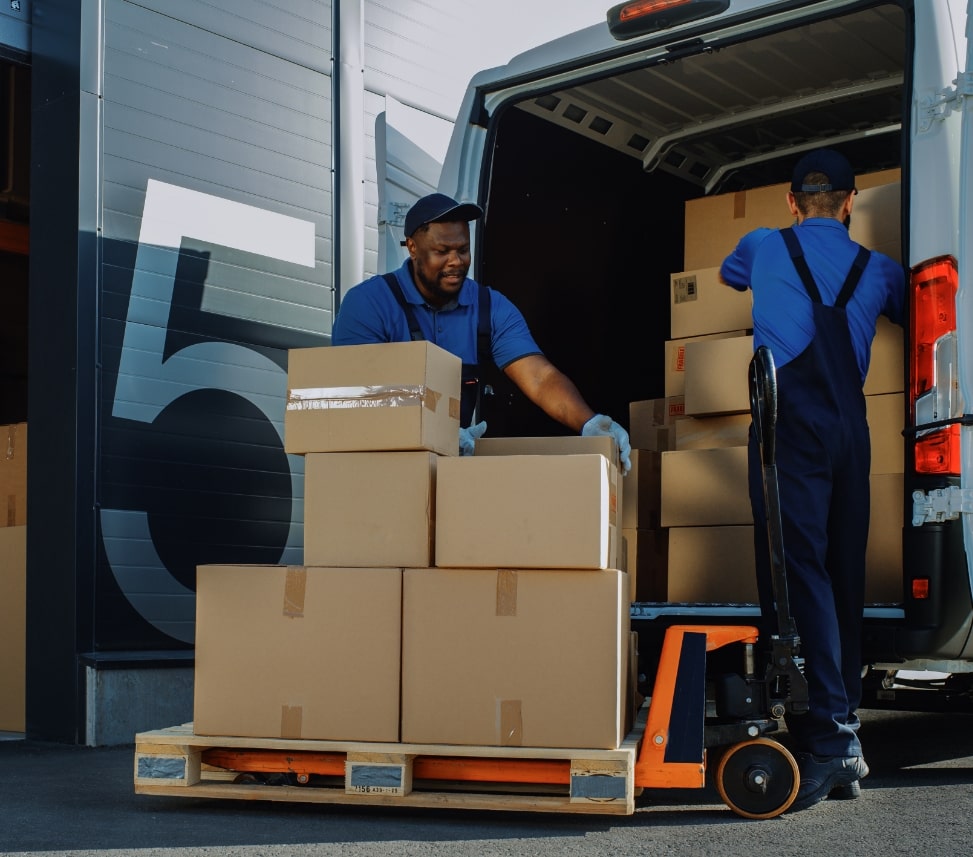 Product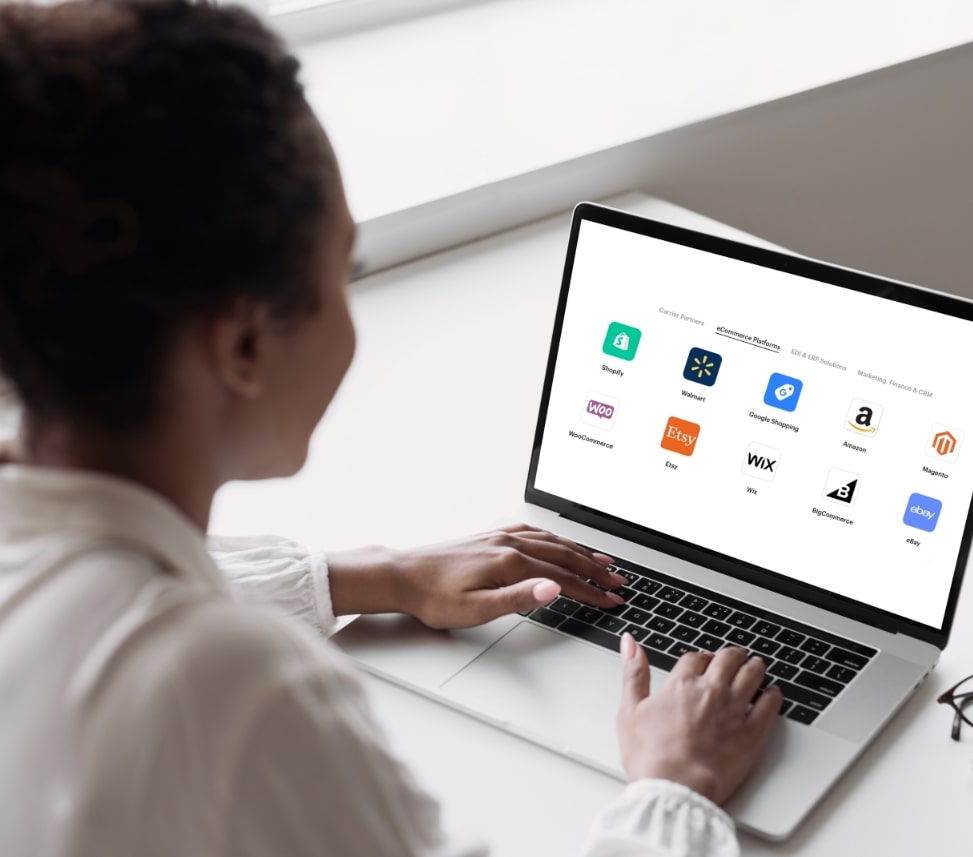 Product